Today, when you receive a gift, you automatically reach for your phone and send a text message thanking the sender. That's the reality in today's digital world. And, while it has undoubtedly become 'the norm' in many circles, many of us are gradually reaching a point where we begin to want to make things a little more special.
Indeed, technology has taken over communication – but, as of 2021, many people are supporting the comeback of old-fashioned letter writing. Not only that, but they are also looking for ways to personalise their correspondence, through personalised notecards and other stationery – items which show the sender's personality and give a sense of respect and caring to those who will come home to find a thoughtful letter on their doormat.
Why personalised stationery is important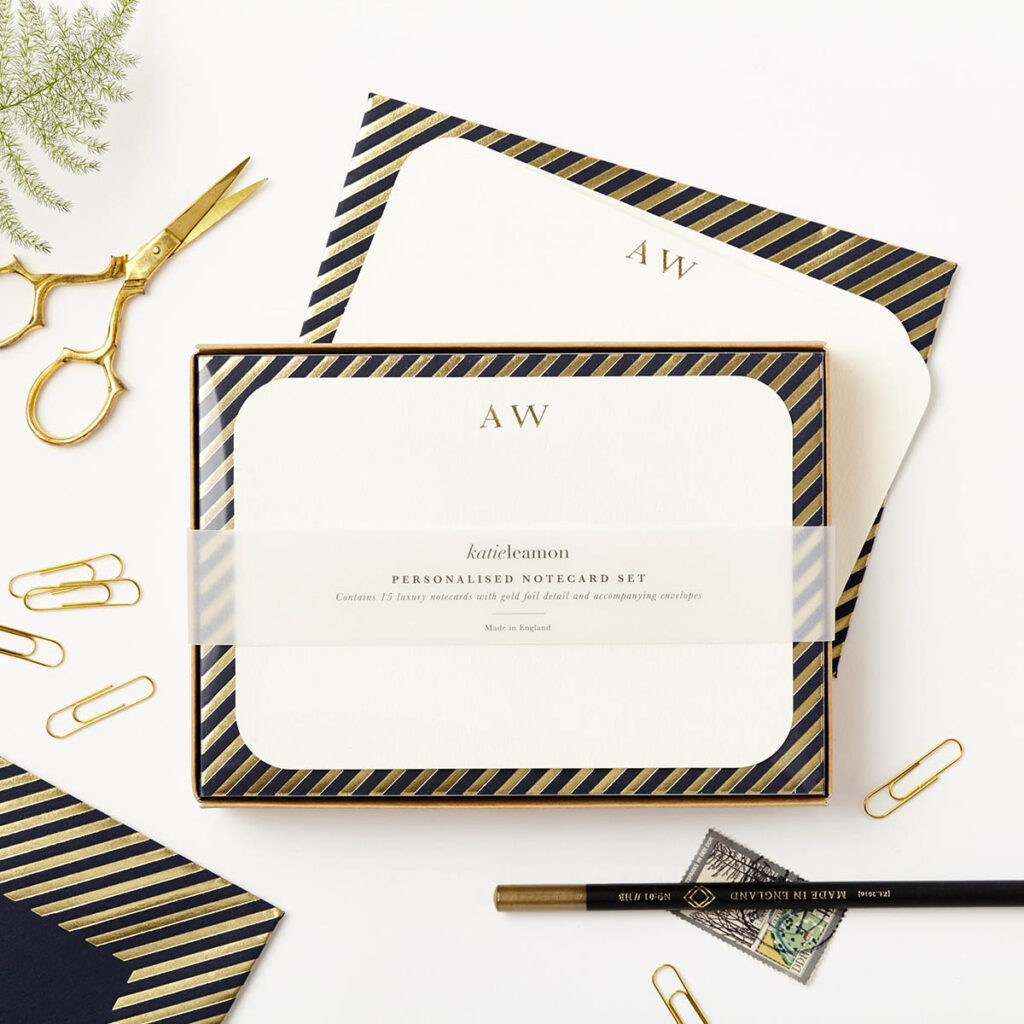 Personalised stationery makes the recipient feel special. If you notice, people will display notecards, greeting cards, and even handwritten letters. You do not see emails being printed and displayed unless the message contains instructions or guides for employees. You do not print text messages. However, when you receive a handwritten note, especially those written on high-quality paper, you feel different. You rarely receive handwritten letters and notes today, so you feel important when someone sends you a handwritten message on personalised stationery.
It also reveals the personality of the sender. The colour of the ink, the size, and the stationery style tell you about the person. It takes time to complete a handwritten note, which means that the person thinks about what to write, and often, the feeling of the person is transferred to paper.
Using personalised stationery expresses something different
It's still rare to find a person using personalised stationery, so when you receive one, you feel special.
When you receive a handwritten note, it shows that the person is grateful for your gift, letter, or invitation. It's a thoughtful gesture for someone to send you a personally written note on bespoke stationery.
It turns something simple into something more memorable. Sending an email or text message is faster. But sending a handwritten note on bespoke stationery makes even the simplest thank you very special.
It adds more value to your message. Moreover, if you are using personalised stationery for your business, it can improve awareness and reinforce your brand. Writing handwritten notes on personalised stationery adds a touch of class to your message.
Using customised stationery for your company letterhead, notecards, and envelopes imparts the message that you are serious about your business and that you run a tight ship.
Personalised stationery helps you create a professional image that can boost your standing with your clients and prospective consumers. Well-designed letterhead can increase your credibility and foster a sense of trust from consumers and business partners.
Your choice of personalised stationery can make you stand out against the competition. Your choice of design, colour, style and paper stock will enhance your business personality. Whether you are sending official business correspondence or sending thoughtful gifts, your personalised stationery will go a long way in reinforcing your brand.
Ensure that what you are sending always makes a statement. Whether you're sending business correspondence or personal messages, you will not fail to impress when you use bespoke stationery.