Tall women shouldn't wear heels? – At Sante + Wade, we want this journey to be about CELEBRATING all sizes, from EU38 to EU46. What our customers have in common is a positive attitude to owning their individuality and not conforming to old stereotypes. We know women come in a variety of shapes; and really, we are indifferent to your size because we are all invited to the ball! We got it, you are looking for the shoes you want, not the shoes that fit; and if prince charming will not deliver, you'll do it your own way.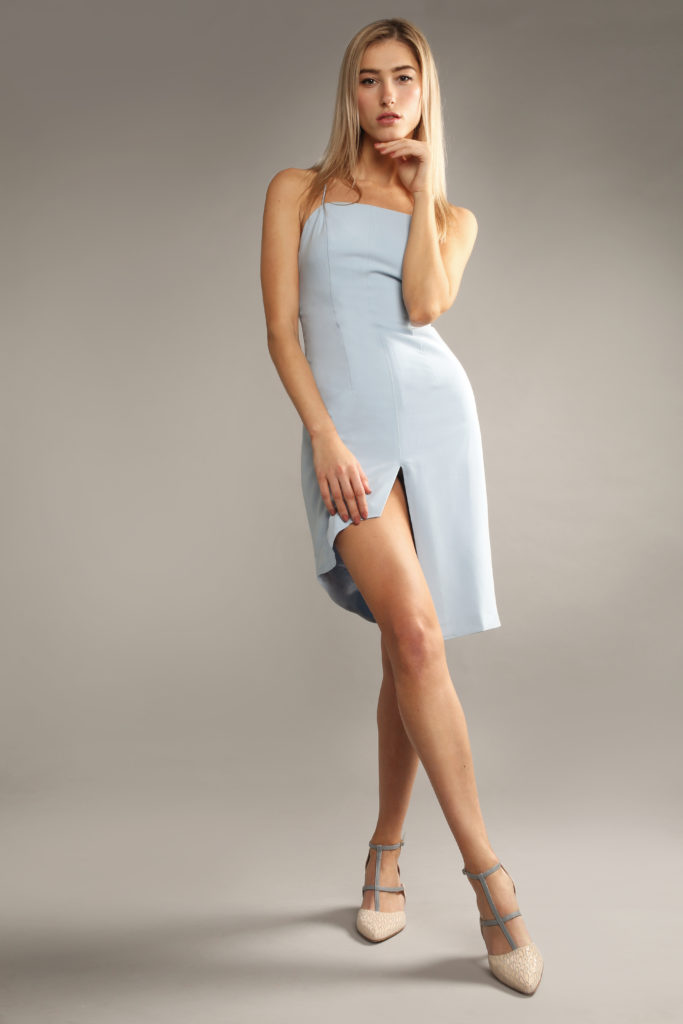 Tall women shouldn't wear heels? Wide-fit shoes can't look feminine or sexy? We started Sante + Wade to challenge these outdated perceptions because we believe every woman should experience the emotion that comes with finding something beautiful that fits perfectly. That is why we create high-quality shoes at a fair price to accommodate the needs of women with longer or wider fit. Our proposition naturally lends itself to the needs of those with a contemporary lifestyle, with shoes that take them effortlessly from one occasion to the next. At the heart of our brand is a commitment to encourage women from all paths to stand out and be bold. SANTÉ + WADE is a story about passion, innovation, and friendship.
Shola Asante, conceived the brand after trying and failing repeatedly to find footwear that fit and reflected her sense of style. An alumni of the footwear development programme at Taftc in Singapore, she further cemented her technical skills with one-to-one coaching at a luxury footwear consultancy. Agnès Cushnie joined shortly after, using her expertise in the fashion industry to further develop the idea into a business model. A career in marketing and creative design helped to hone her craft, in particular a ten-year tenure as head of the Agnes Valentine fashion label. Actress and TV presenter Marcy Oni completes the team. An influencer in her own right, she uses her footprint in social media to understand and respond to customer needs in emerging markets. Our customer is a modern woman whose shoes help her navigate a busy lifestyle. She wants choice, comfort and quality with no concessions. She inspired us to develop a range embodying this spirit.
We care deeply about all the steps that go into creating our shoes and pride ourselves on a relentless focus to deliver outstanding quality and comfort. From the beginning of this journey, we partnered with luxury European consultancies, to ensure we bring the highest levels of craftsmanship to our product design process. Our product development starts with the creation of bespoke lasts in the UK. Our shoes are then handmade at a Portuguese factory with decades of shoemaking pedigree. Their workmanship and attention to detail brings to life our design ethos; combining splashes of colour and lavish textures with timeless silhouettes. We use only the finest European leathers and components on our products. Social responsibility is high on our agenda and our first initiative in this area is a commitment to use shoe boxes made of 100% recycled materials, as well as packing tissue produced from well-managed forests and/or recycled materials (FSC certified).
"Women with big feet don't want to wear men's shoes all the time. We, too – shock, horror – want to be chic" Model and journalist Jess Cole
For another serving