Black Dial Watches
Men and women both love Filippo Loreti black dial watches. People who pick black as their fav tend to have a higher level of creativity. Think actors, writers, painters, even knitters! They're also more likely to show their sensitive side. But one thing isn't set in stone: some people who choose a black face watch prefer to keep to themselves, others love to be the life of the party. Don't worry about it either way. If black is your must-have colour, go for it.
Blue Dial Watches
Blue dial watches for men or ladies are a Filippo Loreti specialty. They look amazing and are great for men or women who have a quiet, sensitive side. If your preference is for a blue dial, then you like peace, tranquility, and cleanliness. Your ideal day is tidying up your room, taking a long walk through a forest, or spending some quality time with your yoga mat. Ascari or Okeanos watches collections from Filippo Loreti is right up your alley.
White Dial Watches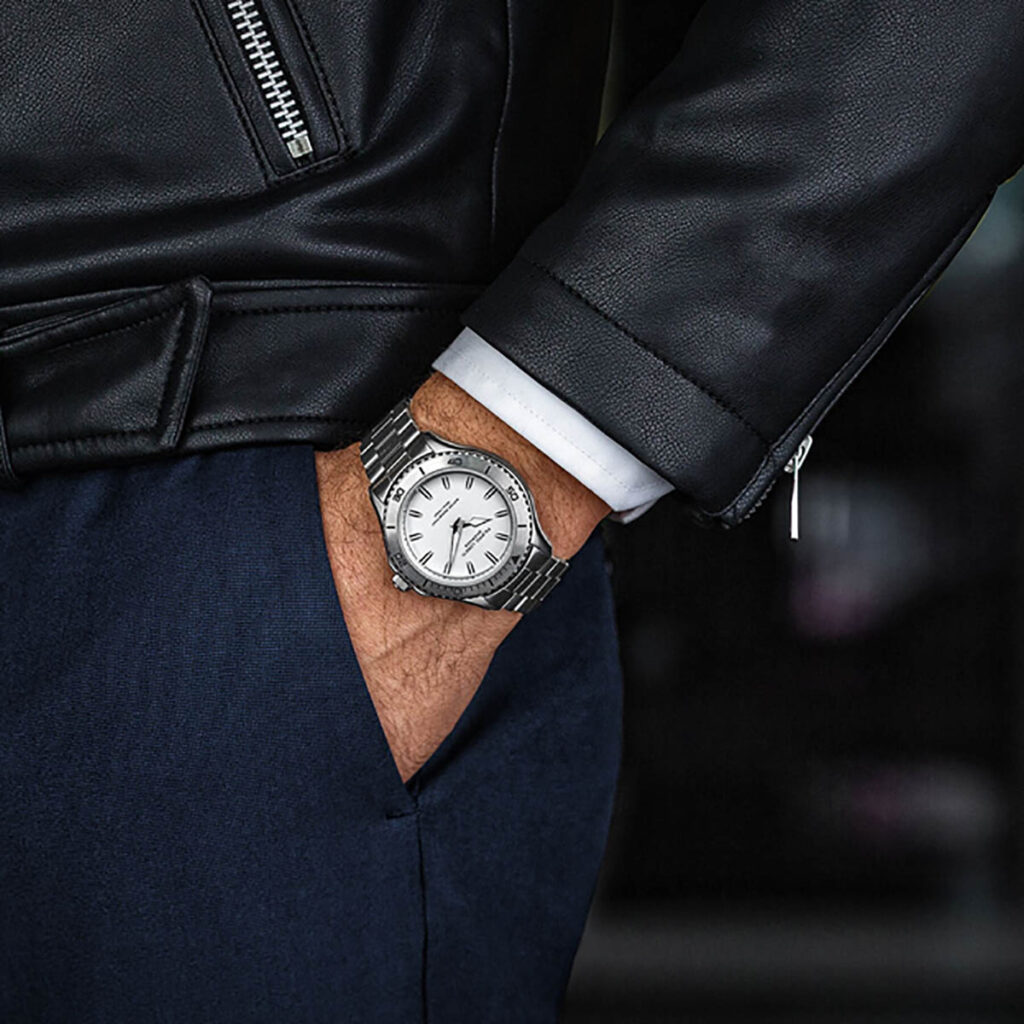 White seems like a simple colour, but white dial watches say a lot about your personality. You're someone who thrives on organization. We're not just talking about your closet, we mean in every aspect of your life from work, to your shoes.
Green Dial Watches
If a green dial watch is your thing, then we know two very important things about you: 1) you don't lie, and 2) you have exceptional taste. You're in tune with the world around you and know how others perceive you. Because of that, you like to look good. You're also loyal. Once you make a friend, you'll stick with them through thick and thin. Lucky for you, Filippo Loreti has several kinds of green dial watches to choose from.
The Best Watch Dial Colours
So which watch dial colour were you drawn to the most? Or are you still undecided?
Whatever your personality, there's a watch dial colour right for you. Don't worry if you fit into more than one category, you can always choose more than one watch. Filippo Loreti prides itself on value as much as it does quality, which means you can buy multiple watches in multiple colours without breaking the bank. Wear a black dial watch one day and go with a blue dial watch the next. Trade off with as many colors as you like. It's all up to you.