Luxury British teatime treats brand, Cartwright & Butler is proud to present its limited edition summer collection.
The luxurious range of products features subtle flavours of tangy strawberry, smooth clotted cream and fragrant rose.
These products make the perfect addition to summer picnics and al fresco dining, and an ideal gift for occasions taking place over the nation's favourite season.
Strawberry & Clotted Cream Fudge: 
Cartwright & Butler Belgian Fudge, made with real butter, gets a limited edition update for summer, with the addition of strawberry and clotted cream. The real-butter fudge comes presented in a pretty pink clip-lid tin – ideal for gifting! £7.95. https://www.cartwrightandbutler.co.uk/c-b-strawberry-clotted-cream-fudge-in-tin.html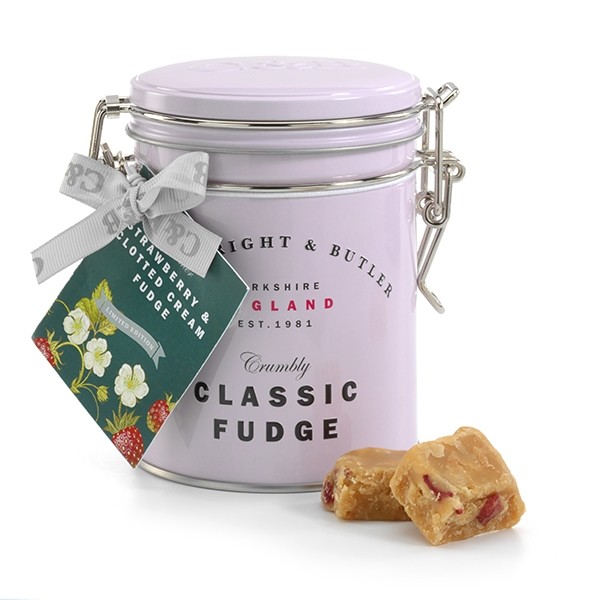 Strawberry & Cream Pips: 
The quintessentially British hard-boiled pips get a summertime makeover with the fruity yet smooth flavours of strawberries and cream. The stylish clip-top glass jar makes it perfect to display on the coffee table. £5.95. https://www.cartwrightandbutler.co.uk/c-b-strawberry-cream-pips-sweets-in-jar.html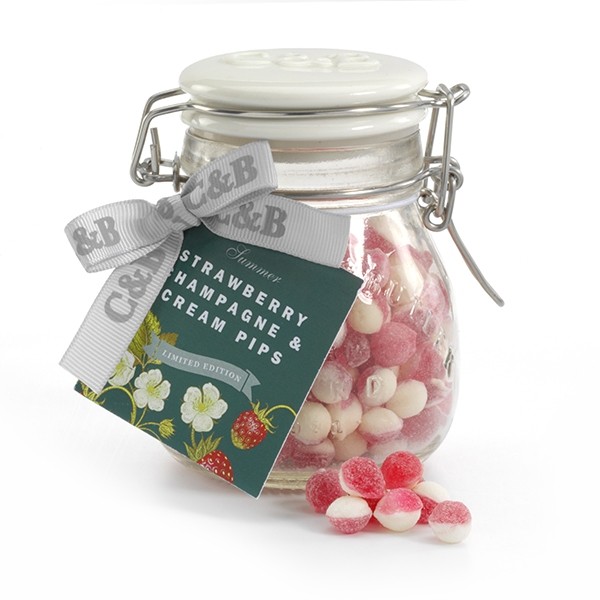 Strawberry & Clotted Cream Shortbread: 
Cartwright & Butler all-butter shortbread has been made even more special with the addition of strawberry and clotted cream. The perfect mid-morning snack or lazy afternoon treat, when paired with their delicate afternoon blend loose leaf tea. Presented in a pink pastel clip-lid tin. £8.99. https://www.cartwrightandbutler.co.uk/c-b-strawberry-clotted-cream-shortbread-in-tin.html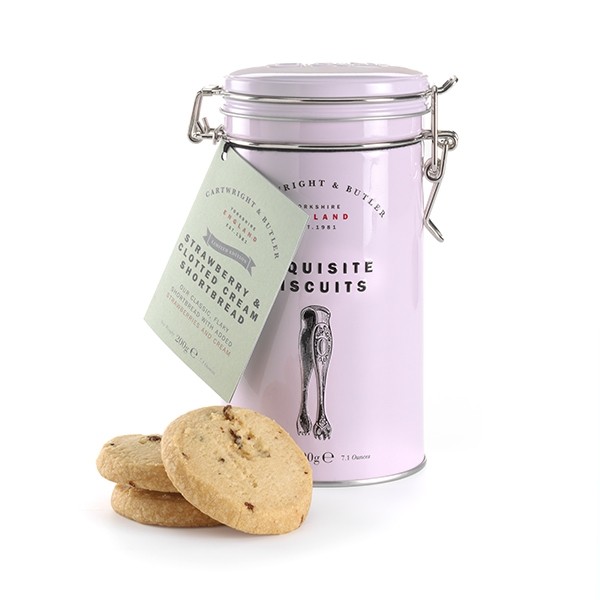 Summer Picnic Hamper: 
Bring back the love for the great British picnic with the ultimate Cartwright & Butler summer hamper. The nostalgic double-lidded wicker basket is truly stunning and nestled inside comes a range of best-selling products including natural fruit pressés, sweet and savoury biscuits and tangy preserves. £95.00. https://www.cartwrightandbutler.co.uk/c-b-aysgarth-hamper-18-double-lidded.html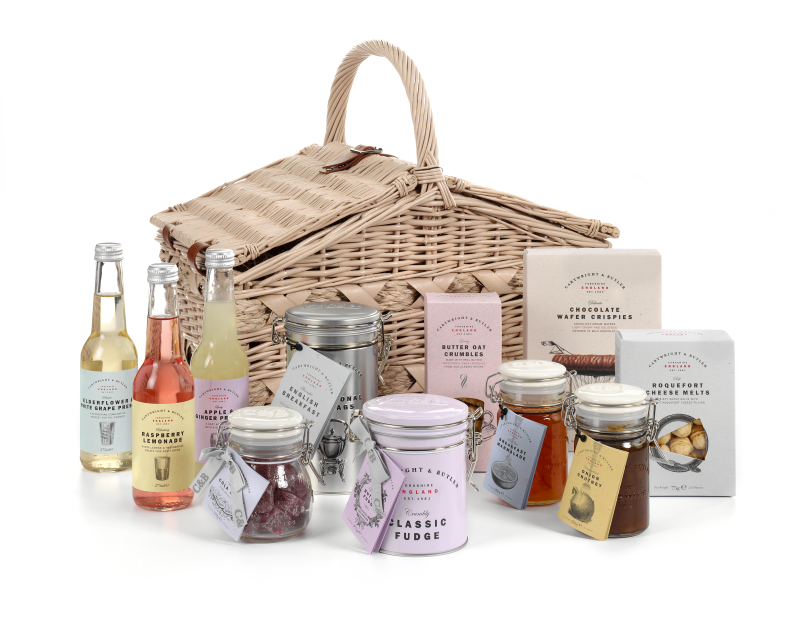 Rose Petal Jelly: 
The most refined and delicate of their preserves, the rose petals are picked when they are in full bloom, when the flavour is at its finest. It's extremely versatile and can be added to oats, yoghurt and in delicious home-baking recipes. £4.49. https://www.cartwrightandbutler.co.uk/c-b-rose-petals-jelly.html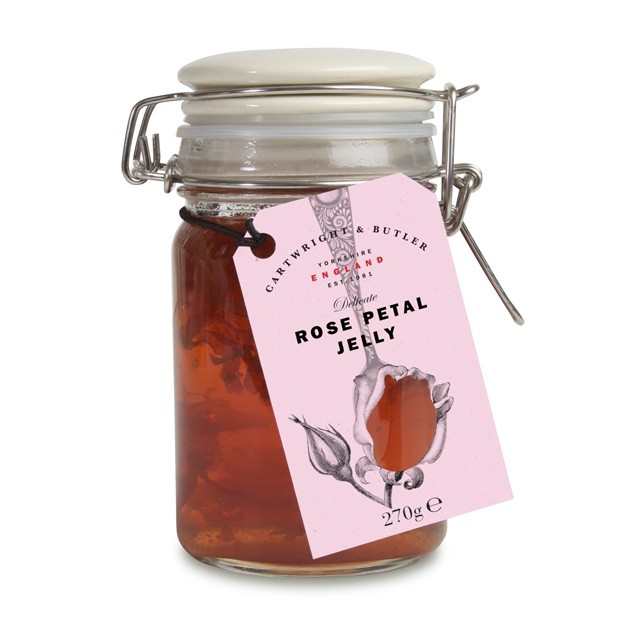 Strawberry Preserve:
Everyone's favourite preserve! Cartwright & Butler's classic strawberry jam uses only the freshest field-grown fruit to create the sweetest and richest of flavours. Presented in a stylish glass clip-top jar, ideal to display with pride in your kitchen. £4.49. https://www.cartwrightandbutler.co.uk/c-b-strawberry-preserve.html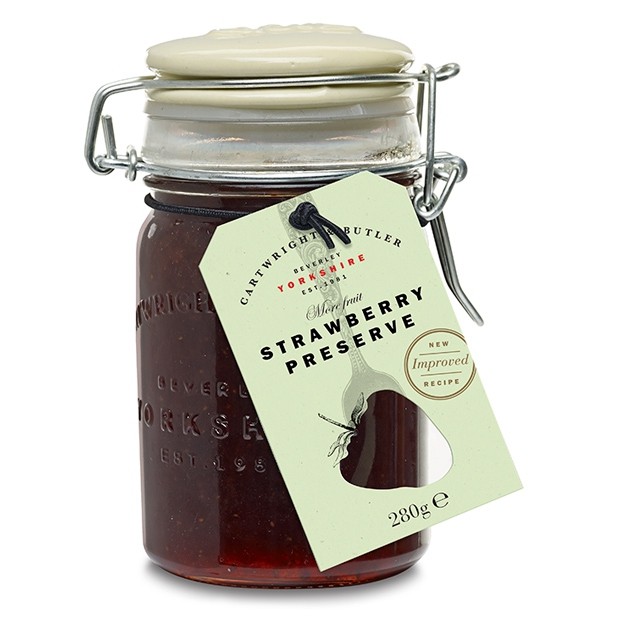 Raspberry Lemonade:
A real British summer classic! Cast your mind back to years gone by with Cartwright & Butler's tangy and refreshing Raspberry Lemonade. Featuring delicately carbonated spring water, fresh lemon juice and a dash of raspberry, this is the ideal beverage to cool you down on those long summer evenings. £2.50. https://www.cartwrightandbutler.co.uk/c-b-raspberry-lemonade.html